<![if !vml]>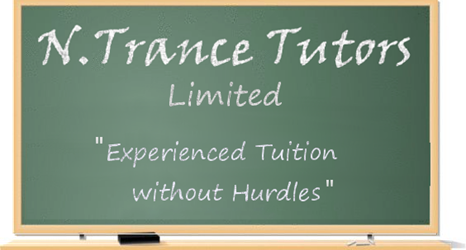 <![endif]>

Preparation for Success without Hurdles
<![if !vml]>

<![endif]>
Our Aims – Teaching By Understanding; Not "by Rote Learning"
<![if !supportLists]>· <![endif]>To prepare pupils for the entrance requirements of the schools of their choice by true learning through understanding. Rote learning alone is as useful as memorising a telephone directory!
<![if !supportLists]>· <![endif]>A style of teaching to encourage and nurture learning by understanding which is essential in developing confidence and academic dexterity.
<![if !supportLists]>· <![endif]>Learning by enjoyment and involvement rather than as a chore.
Our Method – Avoiding the Fool's Paradise
We will provide:
<![if !supportLists]>· <![endif]>The parent / guardian with constant feedback as to the pupil's progress.
<![if !supportLists]>· <![endif]>An initial assessment of the pupil with feedback to the parent to set realistic expectations.
<![if !supportLists]>· <![endif]>Homework after each lesson so that learning can be reinforced and practiced.
<![if !supportLists]>· <![endif]>Constant and accurate monitoring of the pupil's progress by marking homework set every next lesson so that any areas of weakness can be isolated and addressed quickly. Practice is essential. However, solely answering question after question in the hope that repetition alone can ever elicit understanding is a fool's paradise!
The Outcome – Stepped, Relaxed and True Learning
Our method provides a stepped and relaxed approach to learning, building the pupil's confidence on solid foundations of understanding. Such an approach enhances the likelihood of examination success and the once in a life time opportunity of being educated at the school of your choice. We equip the pupil with the skills and confidence through true learning. No pressure cookers with us!
A Tri Partite Relationship:
The relationship is a tri partite one between pupil, parent / guardian, and tutor. Where any one element is lacking, the objective cannot be achieved. All we ask is an opportunity to work with you to help bring out the academic best in your child.
<![if !vml]>

<![endif]>
Copyright © 2011 by N. Trance Limited.  All Rights Reserved.
Registered Company Number: 07347264